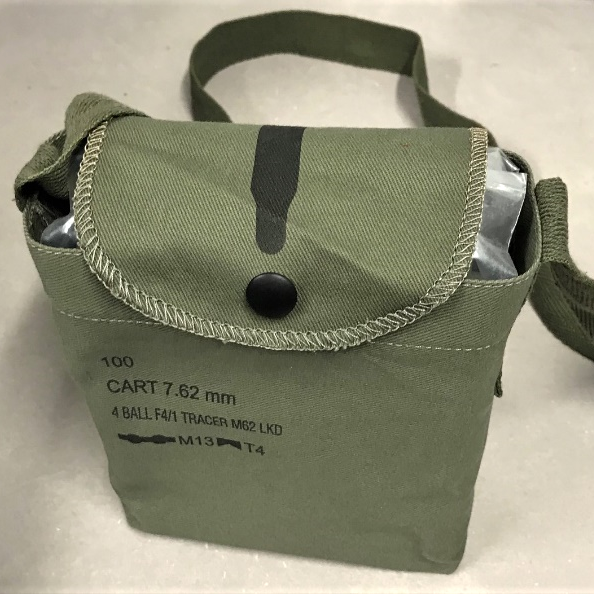 THE TASK: Manufacture 8,000 Bandoliers for a DEFENcE client
A Bandolier is a small pouch with a strap that carries munitions for defence personnel. The cotton fabric was made in Victoria by Bruck Textiles, the webbing strap was made in Victoria by Webbing Industries. We had 12 weeks to complete this order with strict quality control. Every stud button was individually tested and checked.
THE TASK: 150 Muzzle Covers for A DEFENcE CLIENT
A "muzzle" is protective cover for medium artillery weapons for tanks and armoured vehicles. The CS88 Canvas used was manufactured near Newcastle, NSW by Waxconverter Textiles and the webbing support casing was manufactured by Webbing Industries in Victoria. Each Muzzle had to be stamp certified and within 5mm tolerance of accuracy.
STRAPS, SAFETY NETS & BAGS
THE TASK: Manufacture stowage straps, safety nets, pouches, bags and various other components for defence SUPPLIER
A defence contractor awarded the contract to fit out armoured patrol and defence vehicles until December 2019. The program is an aggressive schedule of 4 build modules with scheduled deliveries every month.
Every product material manufacture is defence quality specified, tested and checked and provided with a certificate of conformity.